Adults spend around 95 minutes per day on social media and as of January 2022, there are over 3 billion social media users across all platforms1. SixDegrees.com was one of the first social media sites. It was launched in 1997, it allowed users to create their own profile page, create a list of connections and even send messages to people within their network. The site went on to garner around one million users at its peak and eventually shut down in the year 2000.
Today, social media platforms like Facebook, YouTube, Instagram and Tik Tok have become an integral part of daily life. So much so, that these days we consider it odd if a person does not have a presence on social media.
But what does all this mean for your business? Social media marketing has been around for more than a decade now. Does it really work? In Guyana, Facebook, the most popular platform in the country, has over 500 thousand active users2. Can social media marketing services in Guyana help your business grow? The answer is 'yes'. In this article we find out more about the how, why and what of marketing on social media.
What is your business's goal with social media marketing solutions?
In order for your social media marketing strategies to be effective, you need to start by having a clear purpose. Do you want to generate awareness? Increase sales of a particular product? Capture information from users? Generate leads?
Often there is a misconception among business owners that social media marketing works only for B2C companies. This is the result of a narrow thinking of how social media can be used. Social media can be a powerful tool to connect with an audience. You can use this tool to increase attendance at an event your business has organized, to increase brand recall, to find better candidates for positions at your company, and even for customer support. All of these things will lead directly or indirectly to an increase in business growth.
What social media marketing platform should you use?
Instead of giving you a list of platforms to target, we will help you understand how to evaluate and choose social media platforms. Not all platforms are built the same. They serve different purposes and appeal to different users. So, it's important to start by making audience personas. What is the age group you want to target, what is their income level, their education background, what kind of job does your ideal customer have?
Once you have at least three clear personas, prioritize them and match them to products or services that they are most likely to be interested in. You need to know the audience you want to target in order to evaluate social media platforms effectively.
When evaluating a social media platform, look at data about their monthly active users and demographic distribution. If the persona that you want to target is using the platform, then you can consider it for your social media marketing strategy. After shortlisting a platform, research the type of content that is popular on that platform. Will you be able to create this type of content?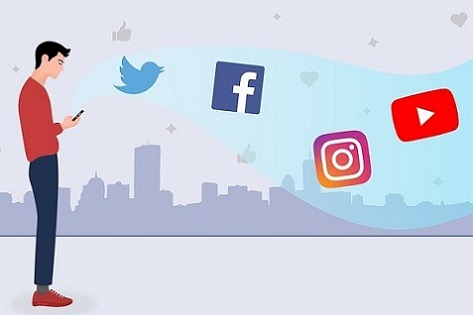 For example, if you are evaluating YouTube, you need to consider if you will be able to create engaging videos. There is no point in having a presence on a platform if you aren't able to engage with your intended audience. If you don't have the capability to create content in house, consider working with a social media marketing agency in Guyana. This can help expand your ability to create different types of content.
For your business's social media marketing,
a. Start by identifying a 'why'
b. Decide 'who' you want to target
c. Research 'where' this audience is present
d. And then figure out the 'what' and the 'how'.
The 'what' and the 'how' will be the core of your social media marketing strategy.
Social media can help your business grow, but only if you know how to use it. If you are looking for a social media management agency for your business in Guyana, contact WebFX, a full-service digital marketing and website solutions company with over a decade of experience in the digital marketing sphere.
Source:
Mar 2022, B. Barnhart, "41 of the most important social media marketing statistics for 2022", Sprout Social, [available online], available from: https://sproutsocial.com/insights/social-media-statistics/#social-media-usage-stats [accessed Apr 2022]
Jan 2021, "Social media users in Guyana", NapoleonCat, [available online], available from: https://napoleoncat.com/stats/social-media-users-in-guyana/2021/01/ [accessed Apr 2022]