Nearly half (46%) of all searches on Google have some form of local intent1. 72% of people who run a local search visit a business establishment within a five-mile radius2. Optimizing your local search presence can have a significant impact on your business. If you have a business in Guyana that requires people to visit a physical establishment, you should talk to your digital marketing agency about local SEO.
During the pandemic there was a change in consumer's buying behaviour and how they interact with their local business. Google adapted quickly to these changes and has made noteworthy updates to their search results. In this article we will look more closely at updates to local search that you should consider when planning your local digital marketing strategy for 2022.
Google Business Profile
Google has rebranded, Google My Business to Google Business Profile. Google Business Profile made it easier for businesses to claim their listings and update business information. Google Business Profiles can be edited directly from Google Search and Google Maps. This has simplified the process of adding business information like opening hours, contact details, business images etc. Google also added new attributes to Business Profile such as attributes related to health and safety that can help businesses stand out.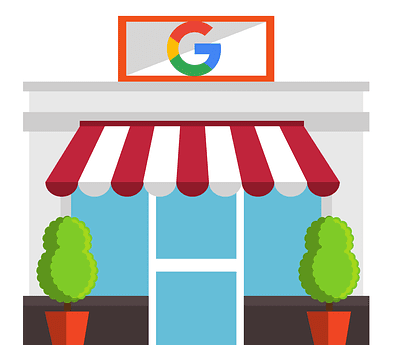 Updates on local news
With the uncertainty caused by the pandemic and constant changes in recommended guidelines and local restrictions, many people turned to Google to find local news. Google made it easier to find local news by making changes to how local news is displayed in search results. Google also launched two projects to help journalists create local news content:
The Census Mapper Project made is easier for journalists to gather, analyse and visualize data collected by The Associated Press.
The Common Knowledge Project gave access to geographic comparisons, charts and structured data. It made it easier to create visualizations for data at a county, state, and national level.
In search results, Google added a local news results carousel at the top of result pages to make it easier for users to find information about their area. Google also started to show local tweets in their result pages.
If you have just started working on your business's online presence then you can get some valuable tips on how to do it right here – 5 things to consider when building a digital presence.
What you need to know for your 2022 Local SEO Strategy?
If you are new to local SEO in Guyana, below are some important things you need to know for your local digital marketing strategy development for 2022.
1. Use the business profile messaging feature
Businesses can message customers directly from the business profile and maps app. This is a great way to increase conversions. Users are more likely to visit your establishment if they have a chance to get their queries resolved quickly.
2. Add images to street view
You should add images of your business to Google Map's Street view. This will allow you to showcase your business in the best light and will make it convenient for customers to find your establishment. People are more likely to visit a place if they have a sense of what it looks like. Therefore, adding business images to street view will also help improve conversions.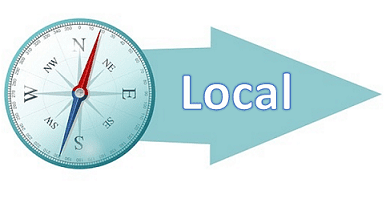 3. Leverage Business Profile insights
Google Business Profile provides insights into what queries visitors are using to find your business. You can use this information to improve your marketing messages and shape your business strategy.
If you have a physical business in Guyana, you need the expertise of an experienced digital marketing and web solutions company to make the most of your local marketing investment. Contact WebFX for your local SEO and digital marketing needs. We offer full-service digital marketing solutions to businesses in Guyana and the Caribbean.
Sources:
n.d., "What Percentage Of Google Searches Are Local?", Hennessey Digital, [available online] available from: https://hennessey.com/seo/local/what-percent-of-google-searches-are-local/ [accessed December 2021]
n.d., L. K. Cox, "16 Stats That Prove the Importance of Local SEO", Hubspot, [available online] available from: https://blog.hubspot.com/marketing/local-seo-stats [accessed December 2021]