According to data collected by the world bank in 2017, 37% of individuals in Guyana use the internet. This is an 8% increase since 20101. We can assume that the percentage of the population in Guyana using the internet is significantly on the rise. The restrictions resulting from the Covid 19 pandemic have forced a lot of businesses to fast-track digital adoption. Today, people are more familiar and comfortable with making purchases online. A study conducted in 2019 revealed that 70% of B2B buyers do their research online before making a purchase2. It is clear from these statistics that whether you are in a B2C or B2B business in Guyana, you need to have a strong online presence.
If you are not familiar with digital marketing, finding the right digital marketing service provider in Guyana is crucial. The right digital media and marketing partner can help you build an effective online presence which can lead to a higher return on marketing investment (ROMI), higher brand equity, a better understanding of your customers, and a longer customer lifecycle.
In this article we explore certain factors that you should keep in mind when planning for digital marketing for your business in Guyana.
1. Highlight your local presence
If your business has a location in Guyana, you should highlight this on your website. You should also create a Google business listing for your business's physical location. This is essential to improve your local SEO performance. This is particularly relevant for businesses that cater to specific regions, for example restaurants, clinics, hospitality services, etc.
If you provide a service in Guyana but do not have a physical presence in the area, you should still highlight the fact that you cater to the country. Strategies such as creating a subfolder for Guyana on your website and using local images and information will help your business establish a connection between your website and the country you are targeting, even if you do not have a physical presence there.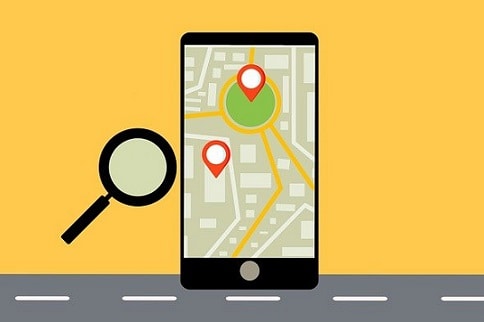 2. Invest in paid ads
If you are a new business, investing in paid ads will help you get the desired results much faster. This is an excellent way to build awareness about your brand in a short amount of time. Paired with SEO, the combination of paid and organic marketing efforts can be a very effective strategy. This is why it is a good idea to hire a full-service digital marketing agency that will be able to manage your paid ad campaigns, SEO campaigns and help build a 360-degree online presence.
3. SEO is the way to go
As mentioned above, SEO is an important part of creating an effective online presence. If you do not have the budget for paid ads, and must choose between the two channels, SEO would be the way to go. This is because SEO delivers long term results. With paid ads you pay to play. While this has its advantages, it also means that the online presence you create through them is temporary and will disappear as soon as the ad budget is spent. With SEO the results may take longer to manifest, but once you achieve good rankings you will continue to enjoy organic traffic even if you do not continually invest in SEO.
4. Emails are still important
Email marketing continues to be a very impactful digital marketing strategy. You should ensure that your website has well-structured contact forms and clear call to actions that enables you to build an effectual email list. The effectiveness of the email list can be further increased through proper segregated by audience type. For example, having one list of people that have already purchased your product or service and a separate list of people that have shown an interest by filling a form. The more effectively you segment your lists, the more effective your email marketing strategy can be.
5. Have an iterative approach
A good digital marketing agency will tell you that online marketing is a continuous process. Therefore, it is important for you to have an iterative approach. An iterative approach needs to be combined with continuous monitoring and tracking to understand which marketing activities are giving you results so you can continue improving your strategy with each iteration.
The great thing about online marketing is that it allows you to have a data driven approach to your marketing decisions. If you are looking for a digital marketing agency for your business in Guyana, contact WebFX. We are a full-service website and digital marketing solutions firm that will ensure you get the best results for your investment.
Source:
N.d., "Individuals using the Internet (% of population) – Guyana", World Bank, [available online] available from: https://data.worldbank.org/indicator/IT.NET.USER.ZS?locations=GY [accessed October 2021]
Sep 2019, "B2B Buyers do 70% of their research online", Passle, [available online] available from: https://blog.passle.net/post/102fqjl/b2b-buyers-do-70-of-their-research-online [accessed October 2021]