In Guyana's current accelerating economic climate, will your business boom or are you at risk of losing your foothold in a sea of competition? This is where brand development and management come into the picture – to carve a niche for your brand in the market and ensure it is positioned and perceived the way it should be to help you achieve your business objectives.
From inception to execution to continued operation, here are four brand development questions that you need to address to help your brand grow and expand:
What's in a name?
Companies are synonymous with their brand name and value. We often think of the brand first, the company next. Ensuring your brand identity is unmistakably tied in with its name is key to a good brand positioning strategy. Once you develop that trust and preference among consumers, any extensions or expansions you get into would be received with a positive attitude and open mind.
For example, take the Google Pixel smartphone line, launched by Google. While it's not as popular as iPhones, for many brand loyalists, knowing it's a Google phone is enough to trust its performance and security1.
If you're thinking of revamping your brand Identity or re-launching your brand name, you could team up with a brand development agency that has experience and dedicated resources to help you pull this off successfully.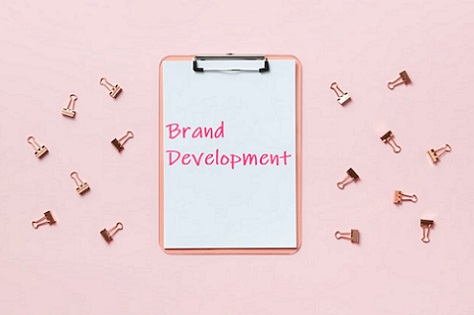 Is consistency king?
Your brand messaging should be clear, concise, and consistent2. While the first two are self-explanatory, we might not always give the attention to detail that consistency requires. Having an immediately recognizable 'voice' and a consistent character across all media campaigns, product launches and public interactions gives a brand that seal of authenticity that people are drawn to.
Consistent brand messaging also helps play into consumer expectations and helps reinforce the reliability of the brand.
Are you a community builder?
Shift your attention from a brand strategy that is based on broad statistics and generalized data to one that is based on the real people in your community. By forming genuine connections with the people who form your actual target audience, you address local needs and position yourself as a community entity.
Scaling up sometimes is not nearly as effective as looking inward and coming up with solutions to meet needs and demands closer to home, which can have huge payoffs3.
A good way to ensure you are implementing the relevant branding strategies to be more localized is to make use of local brand development services. Find and partner with a branding agency that has a proven track record with the locale and communities that form your consumer base.
How quickly do you spot trends?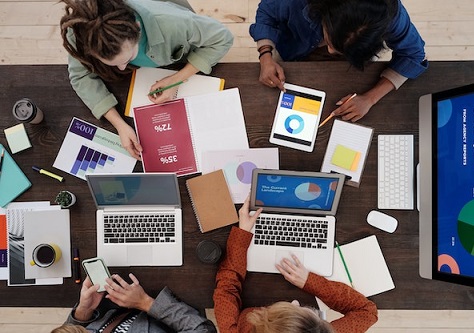 Who hasn't heard of things going viral or of one new trend replacing another, in our present reigning era of social media? But where brand management and development are concerned, we don't just talk about daily or weekly trends on social media. Instead, it's more crucial to identifying larger emerging trends and the implications they have on the market ecosystem.
Good brand development would incorporate relevant current trends in its quiver of strategies as well as work to identify emergent ones, and put in place long term plans to address and evolve with them.
And remember what we said about local branding strategies? Trend-watching and trend-setting in marketing is a big job. You could take the help of a brand strategy company for Guyana businesses to get yourself that local data that's key to tapping into trends.
Are you interested in knowing what other key questions you need to ask yourself to help position your brand as a reliable, high-performing staple in the market? Get in touch with us at Webfx to learn more!
We offer end-to-end brand management and development services across a wide array of industries and consumer bases.
Read more on 3 approaches to Brand Positioning for businesses
Sources:
Nov 21., P Holland, "Google Pixel 6 review: This phone is everything I wanted", Cnet, [available online], available from: https://www.google.com/amp/s/www.cnet.com/google-amp/news/google-pixel-6-review/, [accessed Feb 23]
n.d., W. Arruda, "The Three Cs of Branding", MarketingProfs, [available online], available from: https://www.marketingprofs.com/3/arruda5.asp, [accessed Feb 23]
Oct. 2015, O Tashakova, "Going Glocal: Home Grown Brands Have Distinct Advantages Over Its Competitors In The Market", Entrepreneur, [available online], available form: https://www.entrepreneur.com/en-ae/growth-strategies/going-glocal-home-grown-brands-have-distinct-advantages/251609, [accessed Feb 23]
Location: Guyana