Design is a dynamic field where some things stay constant while others come, go and come again with time. As another year draws to a close, it's important to check in on the latest trends, changes to consumer preferences and technological developments to understand what good design will look like in 2023. As Guyana's economy continues to grow post-pandemic and digitalization expand, we take a look at some of the latest website design trends.
Many of the website design and development trends for 2023 are being driven by developments in technology. Improvements in AI, machine learning and the advent of Web3 have led to some interesting interactive design trends:
1) Animations
We are moving past micro animations. Instead of subtle movements and gentle animations, web designers are choosing bold and expressive animations. Instead of typical hover animations like an overlay or zoom, visitors will see exciting product reveals and engaging movements when they hover on a card or graphic elements.
There are several advantages to using these types of animations. Since the users come across these animations as they move around the website, it creates a sense of discovery. Users are intrigued when they see an elaborate change when they interact with a card. This encourages them to spend more time on the page to discover more engaging interactions.
2) 3-D Websites
3-D may not have taken off as a technology for televisions but it is making its presence known in website design. Instead of creating traditional flat 2D layouts, businesses can create an immersive 3-D world that visitors can navigate.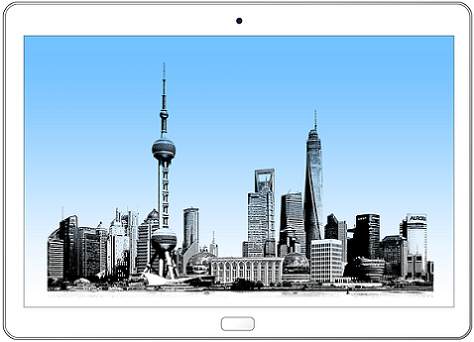 Imagine an interior design company creating a 3-D office that visitors can explore. Such experiences are not right for all businesses and can also create challenges regarding load time and SEO. However, talk to your website design and development company about how you can incorporate 3-D illustrations and graphics into your layout to create a more modern and engaging experience.
3) AR/VR
Another trend being driven by technological developments is the use of AR and VR. Augmented reality (AR), places digital information and elements over a user's existing environment, hence enhancing or 'augmenting' their reality. A common example is the 'try on' feature that is becoming increasingly common for e-commerce websites.
With this feature, visitors can turn on the selfie camera on their phones and virtually 'try on' products like earrings, sunglasses, make up etc. The improvements in facial recognition technology and live filters have made this feature extremely popular. A good example of this trend is Loreal's virtual makeup try on feature.
The use of VR i.e. virtual reality in website design is trickier as users will need to have specialized gear in order to experience virtual reality. If you do have a VR headset, a good website to check out would be Google's Dance Tonite (no follow link). The site allows you to dance with geometric shapes and lets you switch views between a POV camera and side angle view of the dance area. We are still a few years away from a time where VR headsets will be commonplace. For now, it's exciting to think about potential web design applications of VR.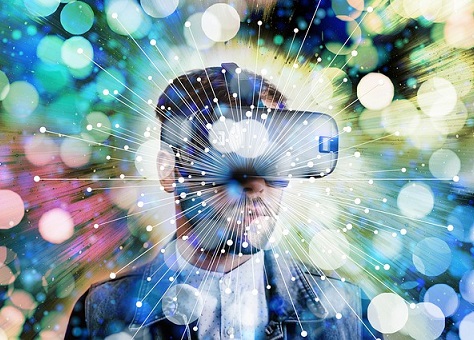 4) Dynamic background and parallax scrolling
A holdover from 2022, parallax scrolling is here to stay along with dynamic backgrounds. Parallax scrolling is a term used to describe an effect where the background of a website moves slower than the foreground thus creating an illusion of movement. Improvements in internet speed, page load times and site optimizations have made this technique more accessible.
This is a great way to make your website more engaging and draw users in. However, it's important to ensure that the background movement does not become distracting. The goal is to engage the user and not confuse or overwhelm them. The experienced eye of a professional web design and development company will be very helpful in this regard. A good example of a website with parallax scrolling is Koox,(no follow link) a website that sells raw pressed juices.
If you are looking for a website design and development agency in Guyana to help you navigate the changing landscape of web design, contact us at Webfx. We provide design, development and marketing services to Guyana businesses. Our team of experienced designers will help you determine what design trends make the most sense for your business. Contact us to learn more.