All marketers understand the power of word of mouth. According to a Nielsen study, 92% of consumers trust earned media more than traditional advertising1. People are more likely to purchase a product or service if it is recommended by a friend or a loved one.
These days people keep in touch with each other online. In Guyana, Facebook has over 500,000 users and LinkedIn has over 80,000 users2. Social media has become a common and important channel where friends and loved ones share recommendations for products and services. This is why you need a social media management agency in Guyana.
What is social media management?
In simple words, the management of a business's social media presence is referred to as social media management.
It consists of the following main areas:
Analyzing audiences on different social platforms
Developing strategies that are customized for audiences and platforms
Making posts, creatives, content and videos for various platforms
Optimizing the distribution of content on social platforms
Monitoring engagement on social profiles
Interacting with and building a business's community on social media
Tracking conversions and ROI for the time and resources invested in social media marketing
There are a lot of other activities that fall under the umbrella of social media management. Essentially anything that is required to ensure that a brand is able to connect with its customers online and generate business via social channels is part of social media management. Since the scope of social media management is so vast, you must work with a professional agency that specializes in social media management services.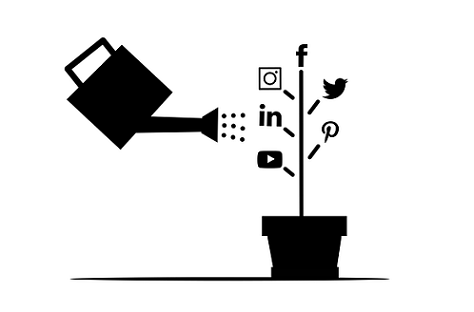 How to get started with social media management
The first step for a business to get started with social media management is conducting a social media audit. This would include understanding a business's current social media presence. What platforms do they have a profile on? How often and what type of content do they share? Which type of engagement does the business get? What type of audience is engaging with the social profiles?
Then you need to focus on what the business wants. For example, if the business would like to target adults over the age of 35 for their services, but the audience interacting with the business's profile is in their early 20s, this gap must be identified and addressed by the social media management team.
1. Set your social media goals
Setting clear and precise objectives will make it easier to make various decisions related to the social media management strategy of your business. Why does the business want to do social media? What type of conversions can be achieved from social platforms? Social media is an excellent resource for brand awareness. How can you measure the effectiveness of brand awareness via social media? These are some of the questions that can help you define a clear goal for social media management activities. Along with goals and objectives, it is also important to finalize the metrics that will be used to measure the achievement of these objectives.
2. Creating an effective strategy
Once you know what platforms you want to be active on and what you want to achieve through social media efforts, you can start articulating your social media marketing strategy. It is important to create a strategy that is feasible and that you will be able to execute. So, start by understanding what type of content you have the capability of creating. Is there proprietary data that you can use to share unique insights about your industry or business.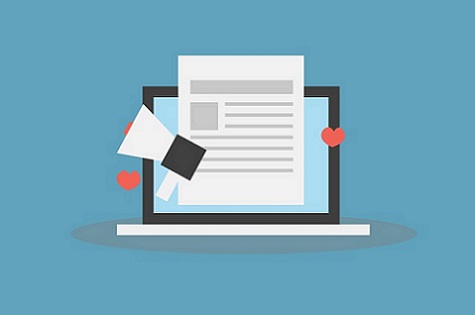 Next, structure your content to target people in all stages of the purchase funnel. Create content for those who are in the research phase as well as for those who are ready to make a purchase decision.
Once you know what type and how much content you can produce, you can decide your posting schedule. It's important to be consistent on social media, so don't bite off more than you can chew. Be realistic about what can be accomplished. It would be more effective to target one or two key platforms instead of spreading yourself too thin by targeting too many platforms.
A professional agency will be able to create an effective strategy based on your business goals. They have the resources to execute social media content. Working with a social media management agency will allow you to focus on scaling your businesses, while they take responsibility for your social media presence. Contact us at WebFX to learn more about digital marketing services for businesses in Guyana.
Source:
Apr. 2012, "Consumer Trust in Online, Social and Mobile Advertising Grows", Nielsen, [available online], available from: https://www.nielsen.com/insights/2012/consumer-trust-in-online-social-and-mobile-advertising-grows/ [accessed July 2022]
Jan. 21, "Social media users in Guyana", NapoleonCat, [available online], available from: https://napoleoncat.com/stats/social-media-users-in-guyana/2021/01/ [accessed July 2022]