The average conversion rate for websites is 2.35%, however, the best websites have a conversion rate as high as 11%1. If you can increase your conversion rate by even 1% from 1.5% to 2.5%, you can nearly double your revenue. This begs the question, why is it that some websites convert at a higher rate than others? There are a lot of variables that impact the ability of a website to convert visitors into customers. These include but are not limited to the website's content, the product/service's pricing, the reputation of the seller's brand, and perhaps the most important factor, the website's design.
In this article, we explore some tips for website design and development that can help increase conversions. We will also look at some of the common mistakes that should be avoided.
3 Website design tips for higher conversion
1. Keep things simple
Too much clutter on a website can reduce its conversion rate. Too many elements can distract visitors and make it harder for them to understand what is the main purpose of a website. To avoid this, give your website design firm a clear directive to follow during the website's planning stage. Determine a clear objective for your website so that the website design company will be able to pick and shortlist elements that will help achieve the primary objective.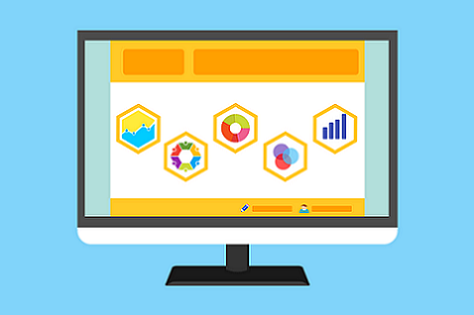 2. Limit CTA choices
There is a common misconception that more choice equals more freedom. This however is not true. Research has shown that the more choices people have the worse they can feel about the decision they make. Too many choices can also make it harder for users to analyze options and make a decision. This holds true in web design as well. Limit the CTA options on your website to three. Don't add too many products or services on one page. This will allow users to make a decision quickly and confidently.
3. Be Consistent
Consistency is an important characteristic of good design. Work with your website development company to finalize fonts, colours, and style of elements you want to use on your website. These should remain consistent across all pages of your website. Consistency builds trust, creates a professional image in the minds of visitors, and makes it easier for users to understand how to use your website. Users are more likely to convert to a website they trust. 
3 Mistakes to Avoid
1. Poor loading speed
A website's loading speed can have a huge impact on its conversion rates. A load time between 0 to 3 seconds is the best for achieving high conversion rates. A website's load speed also impacts its rankings on search engines like Google and affects its online visibility. Consult with your website development company in Guyana about techniques like a lazy load that can help optimize the way your website loads.
2. Using poor stock images
Stock images are a great solution to get quality images for your website. However, if not handled well, they can make a website look tacky, unprofessional, and poorly thought out. Often website developers make the mistake of using irrelevant stock images that do not match or align with the content on a web page. Failure to maintain consistency in the type of images used across a website can also lead to an unprofessional look and feel. A good idea is to finalize the images you want to use during the website's design phase. Ask your designer to include stock images in the mock-ups they provide for your website so you can approve them before they go live.
3. Nonresponsive design
Users have come to expect responsiveness as part of good website design and development. When a website does not load properly on a mobile or tablet screen, users can become frustrated and the website can lose its credibility and trust. It's important to ensure that your website is designed and developed with responsiveness in mind. It should automatically adapt to the screen resolution of the visitor for a high-quality experience no matter what device they are using. An unresponsive website can lead to users losing confidence in the site and will negatively impact conversion. Therefore, choosing a responsive website design service for design and development requirements needs to be a top priority.
If you are looking for a website design agency in Guyana, contact us at WebFX. We provide full-service website design, development, and digital marketing solutions along with traditional media and brand strategy development to businesses in Guyana.
Source:
June 22, L. Kim, "What's a Good Conversion Rate? (It's Higher Than You Think)", Wordstream, [available online], available from: https://www.wordstream.com/blog/ws/2014/03/17/what-is-a-good-conversion-rate [accessed July 2022]