As far back as 2015, research by Google and Millward Brown Digital revealed that 89% of B2B researchers use the internet during the research process1. As millennials are going up the corporate ladder and taking on positions of influence, the importance of online marketing and its influence on B2B purchase decisions has increased. For a B2B website design to be effective, there are certain features that it should have.
In this article we cover the essential features you should discuss with a professional website design agency in Guyana when updating the website for your organization.
Terminology relevant to the sections of a website:
The features that should be included correspond closely with the different sections of a website. Before we talk about specific features, let's go over the terminology that is used by most website design firms in Guyana to refer to various sections of a website.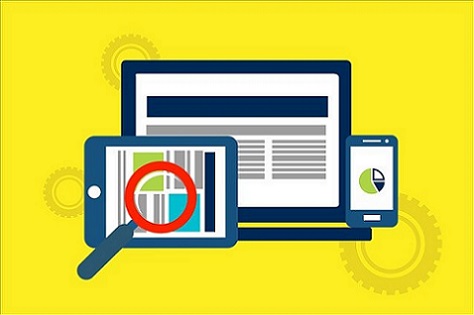 a. Above the fold:
This is a term that is used to refer to the section of a website that is immediately visible on a screen when it is opened. Users can scroll to see more of a webpage, but above the fold refers to the space that is shown without the need to scroll.
b. Navigation:
Typically, navigation refers to the navigation menu that is placed at the head of a website. These days websites need to be designed keeping in mind various devices including smart phones. For devices like phones and tables, often the orientation of a website is in portrait mode i.e vertical as opposed to landscape i.e horizontal. In such cases navigation refers to hamburger menus, fly out menus or other elements that help visitors conveniently move around the different sections and pages of a website.
c. Service pages:
This term refers to the pages that are dedicated to specific services offered by a business. These are pages that are linked to the home page and focus on one service area. They are particularly important for businesses that have a diverse or complex service portfolio.
d. Footer
This is a term that is used to refer to the final section of a website. Typically, this section is visually separated from the rest of the page through the use of a different background colour or a separator. The footer provides key information that users may need. Thanks to years of standard industry practice, the general population has come to expect certain information in the footer of a website. This includes but is not limited to links to important pages, social media links, links to the business's blog, resources, and non-service-related pages like contact us, about us, career, etc.
Understanding these terms will help you have a more effective conversation with website development firms in Guyana.
3 Key Features for B2B Websites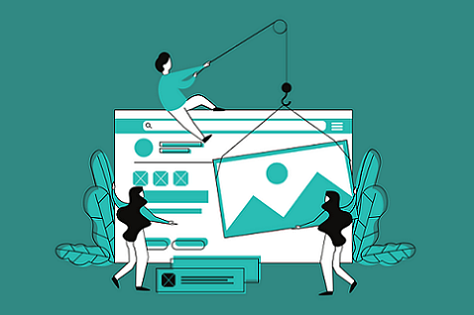 Hero image/video or a slider
The first section of a website i.e the space above the fold is crucial. The space right at the top of this section should ideally be taken up by a hero image/video or a slider. This section should be used to succinctly explain what the business does. This will allow first time visitors to your website to understand the business offering and quickly decide whether or not they are on the right website.
Simple navigation
B2B websites often have to communicate a lot of information. Often the most effective way to accomplish this is to create service pages that breakdown the service offered and provide more information. Case studies are an excellent way to show the value of an offering to visitors. Users may need to visit multiple pages before they are ready to make a decision. This is why designing clear and simple navigation can help increase conversions.
Contact information
One of the most important functions a B2B website performs is that it acts as a channel for new leads. It helps businesses find new potential customers. In order to effectively generate business leads, the website should have a well-designed contact interface. The site should have contact forms and contact CTAs strategically placed so that information about potential leads can be captured.
The website should also provide contact information like the business's contact number, office address etc. This helps build trust and users who want to move quickly will have a means to contact the business directly and potentially expedite discussions.
A good website design firm in Guyana will take the time to understand the purpose of a B2B website and keep this purpose in mind when creating an effective layout, UI and UX. If you are looking for an experienced website design and development company for your B2B business in Guyana, contact us at WebFX.
Sources:
Mar. 2015, K. Snyder, "The Changing Face of B2B Marketing", Think With Google, [available online], available from: https://www.thinkwithgoogle.com/consumer-insights/consumer-trends/the-changing-face-b2b-marketing/ [accessed Mar 2022]