What is material design?
Material design is a design language created by Google for Android oriented devices back in 2014. It is a comprehensive guide for visual, motion and interaction design that can be applied across devices. It is backed by open-source code. By adhering to material design principles, app developers and designers can optimize user experience that are rich in motions, 3-D effects and realistic lighting. It allows for android devices to have a cohesive and consistent graphical user interface. It is thanks to material design that Android apps are able to have a familiar feel despite being created by a wide variety of developers and creators.
What are the material design awards?
The material design awards are conducted on a yearly basis. It is an occasion to celebrate the work created by app designers and developers using material design. Each year the awards recognize the best work in particular categories. For 2021 the categories were: Motion, Large-screen design experiences, and expressive implementations of Dark Theme. If you think your product or design deserves to be recognized, you can talk to your mobile design and development agency in Guyana and ask them to nominate your product.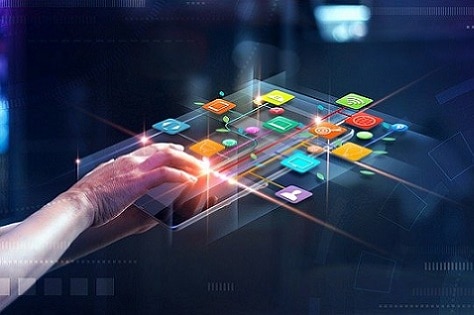 What we can learn from the winners of 2021
If you are a mobile app development and design agency in Guyana, learning more about the winners of the material design awards from the past few years would be a valuable investment of time.
1. Motion
The winner in the category of motion was the app Post-it. According to the description on the PlayStore, the Post-it app brings the simplicity of post-its to your smart phone. The app design and development team used the principles of material design to create digital interactions in their app that mimic realistic motions of the physical world. For example, users of the app can crumple a post-it note in the app, a deeply satisfying feeling in the real world. Motion is an important design trend for the coming year. App designers and developers should give more thought to how they can use subtle motions and animations to create more engaging user experiences.
Play store URL: https://play.google.com/store/apps/details?id=com.mmm.postit
2. Large Screen
Smartphones, tablets, laptops, smart-TVs and desktops, users today are interacting with applications on a variety of screen sizes. It is crucial for applications to be able to adapt to these various screen resolutions. In this category the criteria was to find a product whose layouts and components adapt well across screen sizes while still maintaining the unique identity, personality and functionality of the product.
The winner in this category was the product Todoist. Todoist is a popular app that allows users to organize, plan and collaborate on projects. The app was praised for its ability to adapt to various screen sizes. The design team took care to ensure that various layouts margins and content regions are properly adapted. They have also implemented column-based layout grids which allows them to test different layouts in one section of their app without disturbing sections that are already optimized.
Play store URL: https://play.google.com/store/apps/details?id=com.todoist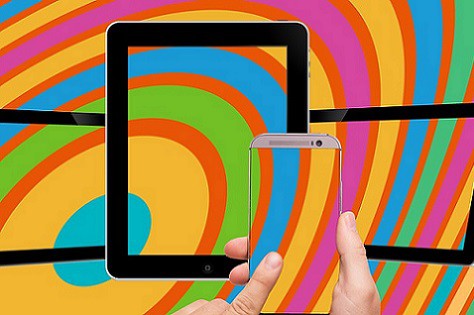 3. Dark Theme
One of the biggest trends to emerge from the past year was the use of dark themes and dark interfaces. Dark themes are designed for users who need to use products in low light environments. Dark themes make it possible for batteries to last longer as the designs use less backlight. The winner in this category, was Meetly. Meetly recently went through a redesign and implemented a dark theme. The app was recognized for its use of colour across the new theme that helped reinforce its unique identity.
Play store URL: https://play.google.com/store/apps/details?id=aculix.meetly.app
Good design principles are eternal and stand the test of time. Good work can be source of inspiration for your own development and design projects.
Are you are looking for a mobile design and development company for your business in Guyana to help you build a product that complies with material design principles? Contact us at WebFX. We are a full-service web and app development company with the knowledge and expertise of the latest in web and app development trends and technology.