The way we use the internet has evolved with time. Thanks to increased penetration of smartphones, we have seen a clear shift from desktop websites to mobile first design and mobile applications. In recent years, due to the advancements in AI technology, software, and manufacturing of components like chips, there has been a sharp increase in the types of devices that are capable of connecting to the internet. Dubbed the 'internet of things', IoT is a term used to refer to a network of devices that have their own IP addresses, are able to connect to the internet and communicate with each other. Perhaps the most familiar example of IoT would be its use in smart homes. Smart devices like refrigerators that are capable of going online, smart lighting, and smart home temperature control systems are slowly becoming more common.
What does this have to do with mobile apps? The most common way these smart devices are controlled is via the use of mobile applications. According to Statista worldwide, spending on IoT is expected to reach USD 1.1 trillion by 2023[1]. Apart from mobile apps being built to control and interact with IoT devices, there is a whole new world of opportunities in the data that is being collected from these devices.
For example, if you have a smart refrigerator and a smart washing machine that maintain data on their use, an application can be built that will use this data to automatically order detergent, fabric softener and groceries based on predictions of when these supplies will be required. Mobile app developers in Guyana, should take note of the changing landscape for mobile applications and prepare to develop apps for the future. Mentioned below are some predictions for the future of IoT and mobile applications:
Wearables present new opportunities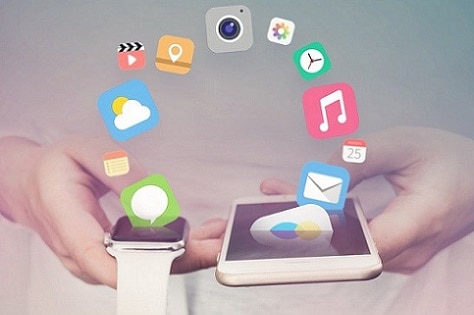 Wearable technologies like smart watches will give app developers a whole new way to improve user experience and interaction. Most wearable gadgets are already connected to a smartphone. Mobile applications can increase the types of inputs to accept and incorporate the outputs available on smart wearable tech to expand the IoT experience beyond smartphones.
Hybrid Apps will become more common
Traditionally, mobile apps worked only with specific platforms. This is not ideal for IoT, as IoT devices work on different platforms. As hybrid apps are able to function on multiple platforms, they will be more effective and successful when it comes to IoT devices. If you want to ensure your offering is compatible with the highest number of IoT devices, talk to your mobile app development agency in Guyana to learn more about hybrid mobile application development.
Automotive applications
Cars and vehicles are another domain that will see an increase in the need for IoT mobile application. Soon we will see smart cars that can connect to mobile apps and communicate with other vehicles on the road. This will make it possible to add a plethora of new features to our vehicles such as; the ability for cars to automatically call roadside assistance, get real time information on traffic, and reduce the likelihood of collisions and accidents.­­­­
Retail industry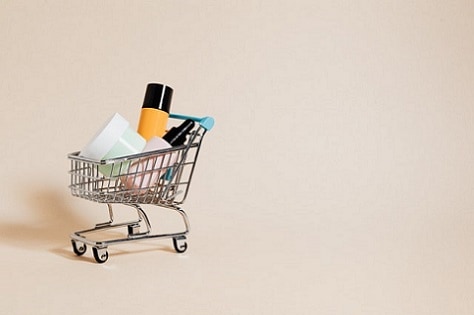 The retail industry is another area that will benefit greatly from IoT mobile applications. A great example of how IoT mobile applications, and an array of sensors can radicalize a conventional shopping experience are the Amazon Go convenience stores. These stores use cameras, barcode scanner and weight sensors to automatically add the items customers take off a shelf to their virtual carts. The goal is for the visitors to simply walk into the store, get the items they want, and leave. The purchases are automatically added to the Amazon app and users can pay for their purchases without the need to wait at the checkout line or interact with employees in the store.
As technology advances, mobile applications will play a key role in creating a futuristic environment for our day-to-day activities to fit in smoothly. Therefore, for a mobile app design and development company, it is crucial to incessantly upgrade their technical skills and keep track of the changing tech scenario.
If you are looking for mobile app design and development services for your business in Guyana, contact WebFX. We are a full-service web solutions firm offering multiple digital solutions such as web development and digital marketing along with mobile app design and development services for Guyana businesses.
Source:
Jan. 21, L. S. Vailshery, "Internet of Things (IoT) spending worldwide 2023", Statista, [available online], available from: https://www.statista.com/statistics/668996/worldwide-expenditures-for-the-internet-of-things/ [accessed Oct 2021]